The car that will open the new horizons of Dacia, the new Bigster, will be a medium-large SUV and is expected to reach the European market in 2025.
According to the information so far, the dimensions of the Bigster will place it between categories C and D since it will be based on what is known CMF platform of the Renault group. The news also uses the same platform. renault austral and Nissan X-Trailthe SUV-sized counterparts of the two companies in the Franco-Japanese alliance.
The Bigster, Dacia's first SUV of these dimensions, will have approximate length of 4.60 meters and it will come with a number of options for its engine. We'll meet him at the base. 1.3 Turbo 130 hplooks like there will be a release 1.0 Turbo 100 HP LPG, but also hybrid by 1.6 gasoline which also has the Jogger Hybrid or alternatively with the 1.2 Renault Turbo with power up to 200 HP.
Dacia's goal with the Bigster is to offer classic and timeless and excellent value for money, but the director of Marketing and Sales of the company, Xavier Martinet, has stressed that it is not an easy exercise. Especially in relation to her. uncertainty surrounding engine options; based on the new, stricter of Euro7 emission standards which will apply in Europe from July 2025.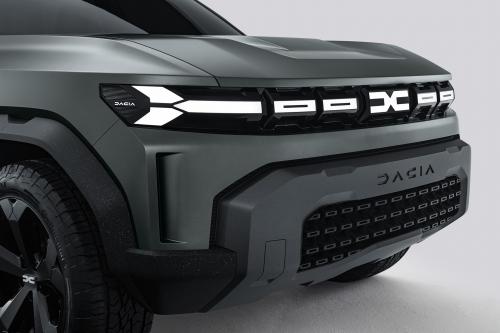 "We know that price is a keyword for our potential customers»Martinet said. "Our models are among the most affordable in their categories, without this meaning that they are not complete and competitive. We have simply found the formula to produce profitable cars."
The management of the Renault group, therefore, clearly separates the commercial target of the Bigster from the Austral and X-Trail. Although they are similar in size and within the same category, they will have very different equipment, price differences and completely different market positioning.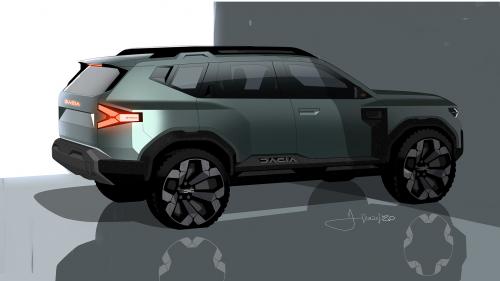 That's not to say the new Bigster lacks quality; in fact, according to Martinet, it will be the first car of the Romanian company to present a large percentage of sustainable materials – recycled and recyclable – inside.
source: car and motor