The fine is not the only reason for concern for a driver who has parked his car next to another vehicle.
Huge is the problem that is created every day on the roads of the cities of our country, and especially in Athens, by drivers who they park their car where they "smoke" regardless of the fact that make life difficult for many of their fellow citizens.
it's not alone curbside parking what it does nightmare pedestrian movements. Not even sloppy parking in positions that prevent good handicap crossing.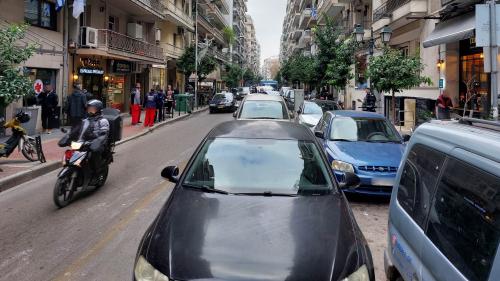 The chaos in the urban jungle is also caused by his "incurable" phenomenon "double parking", i.e. the parking energy of the vehicle another's guarantee.
After all, how many times have we witnessed an incident where the the driver of a vehicle cannot leave the legally parked position, Because of a fellow citizen's decision to "shut it down"?
Double parking referenced paragraph 3, article 34 "Permanence and parking" of highway codewhere it is established that the parking of a vehicle on the road is prohibited "next to another vehicle, at a stop or parking lot, unless otherwise specified by special marking. Exceptionally, two-wheeled bicycles, mopeds and motorcycles without a basket, as well as EPHOs, may be parked side by side in double parking."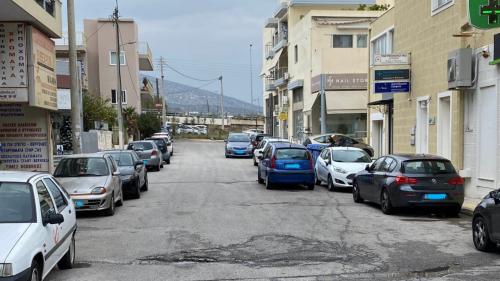 This crime is punishable by administrative fine of 40 euros. At the same time, if illegal parking continues and beyond three 3 hours from the confirmation of the violationIt is confirmed new offense by the same or another body and after the expiration of the second three hours it does vehicle transportation.
In case, in fact, where traffic is obstructedthen the removal of the… illegal vehicle from the point is made immediately with a crane.
Also, in case one A vehicle is unable to leave its parked spot due to another vehicle being double parked, then the patient driver can call her Traffic cop, in order to start the procedures for removing the double parked vehicle.
Finally, it is noted that the "40 ari" and the removal of the vehicle with a crane they shouldn't be the only concerns for a double-parking driver.
If "double parking" obstructs the operation of the means of transportation (for example, there is no space for a city bus to pass), then the driver commits traffic obstruction crime.
As mentioned in Article 292 of the Penal Code (Law 4619/2019), "whoever obstructs or disturbs to a great extent or for a long period of time the operation of public transport, and in particular the means of fixed track, boat, plane or bus, punished with prison.
If the act was done by negligenceis required fine or community service".
source: car and motor